With over 20 years of trusted service and celebrating
our 10th year as Viper Detective Agency Ltd.,
The staff at Viper is proud to serve your investigation
and process serving needs nationwide with total
confidentiality, professionalism and respect.

Viper Detective Agency, Ltd., is an Illinois based, licensed Detective Agency.
We are competitive, experienced, and professional. We are staffed
with Licensed Investigators, Certified Paralegals and Notaries.
Open daily and working diligently.
Weekend appointments available.

We offer a wide variety of services:

Surveillance with full report and video (video snapshots in report)
Interviews, recorded and non-recorded statements taken
Background Checks, criminal & civil, and Investigations
GPS Real Time automobile tracking systems
Nationwide Skip Trace Investigations
Nationwide Process Serving

Cheaters - Confirm their story, alienation of affection suits, and more.

Call us for a free consultation.

24/7 Emergency Service Available.


State of Illinois
Class A Private Detective: 115-001692

State of Illinois
Class A Private Detective Agency: 117-001164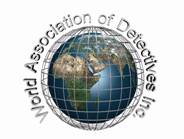 VIPER DETECTIVE AGENCY utilizes http://mypsc.net to provide you with Online Status, 24 hours a day, 7 days a week.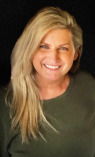 Sally L. Engstrom
President

Monthly Update

Divorce battles seem to be heated no matter what time of year. I find it interesting that the news is talking a lot about cases involving "Alienation of Affections."

At common law, alienation of affections is a tort action brought by a deserted spouse against a third party alleged to be responsible for the failure of the marriage.

In layman's terms suing a male/female for ripping apart a marriage.

To succeed on an alienation claim, the plaintiff has to show:

(1) The marriage entailed love between the spouses in some degree.
(2) The spousal love was destroyed.
(3) The Defendant's malicious conduct contributed to or caused the loss of affection.

It is not necessary to show that the defendant set out to destroy the marital relationship, but only that he or she intentionally engaged in acts which would foreseeably impact the marriage. Thus, the defendant has a defense against an alienation claim where it can be shown that the defendant did not know that the object of his or her affections was, in fact, married.

Call the office for a free consultation, and let our experience help prepare you for what's ahead.

Check here often to see what's happening.

Click here to see our Ad. Since many of you have asked, this is the Ad from Judges' Nite displayed in their playbill in DuPage County, Wheaton, Illinois. We had a lot of fun with this ad.